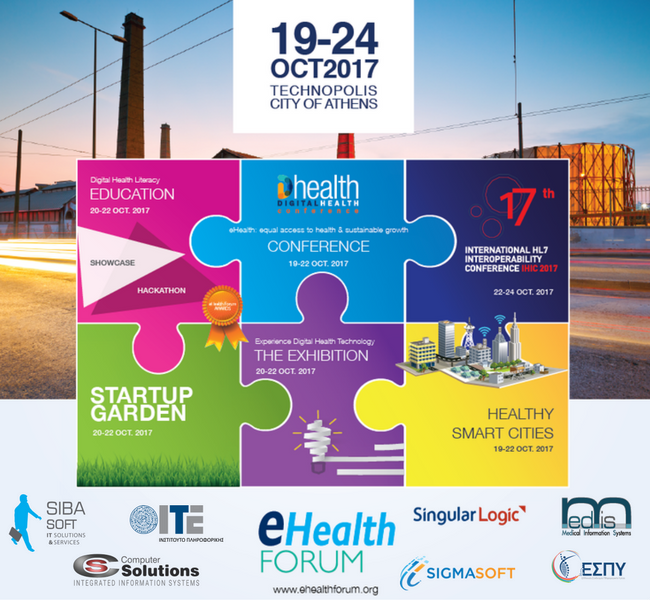 Dear Partners and friends,
We gladly invite you all at eHealth forum 2017, which will take place from the 19th until the 24th of October in Technopolis.
6 companies who actively and successfully participate in the eHealth sector, join their forces under the organizational guidance of ESPY, to present to you their specialized software solutions.
In the context of the eHealth forum, presentations will be held in Break-out Room 3 on Friday October 20th, 16:30-18:00 and their main subject will be" ICT & Business Analytics in e-health".
We look forward to seeing you and talk about your needs regarding the eHealth sector.
More information about the event can be found here.