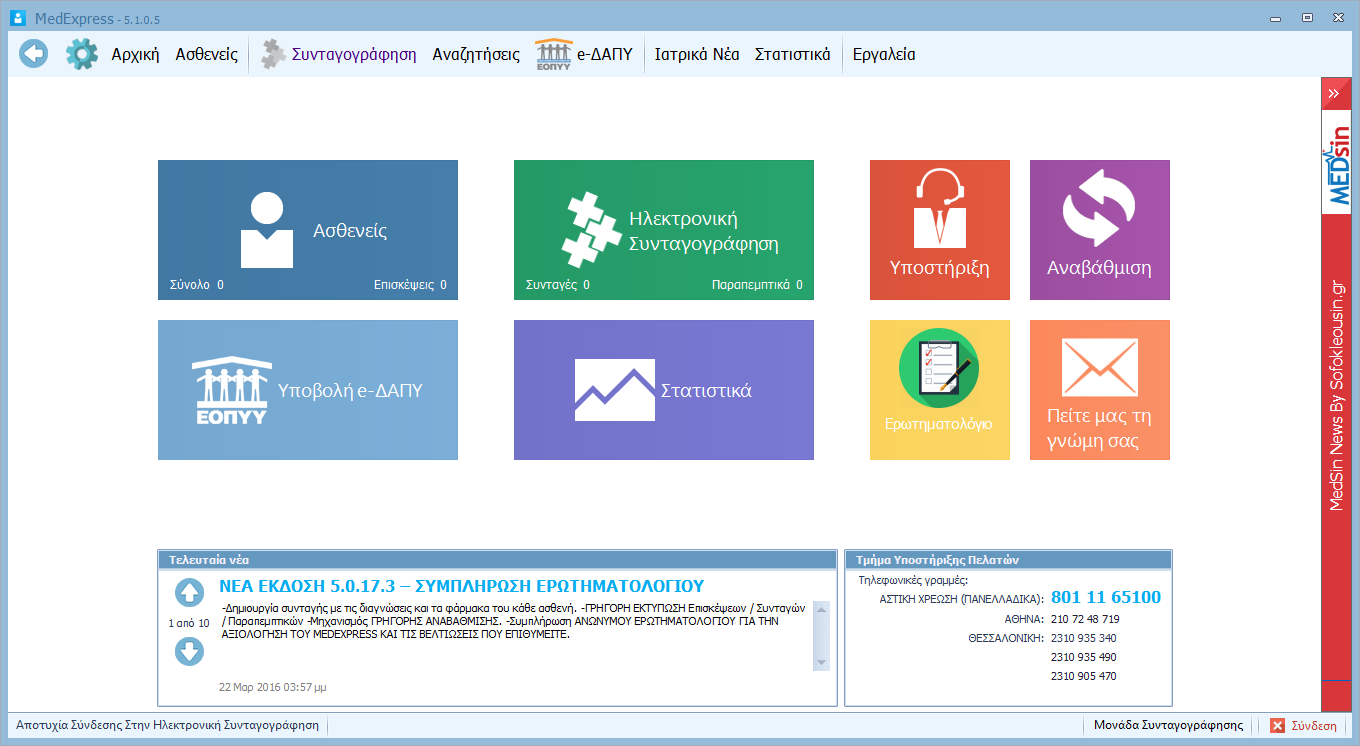 THE FUTURE OF PRACTICE MANAGEMENT... TODAY!
The best-selling Practice Management Software of Greece, awarded also as the "Best supporting software for physicians"
General Charecteristics of MedExpress
Complete patient record without any prior input.
Fully interoperated with the national e-prescription system.
Comprehensive statistical information (prescriptions, referrals, visits, infirmary operation etc.)
Integrated Technical Support (Monday to Friday, 9:00-21:00)
Speed
Up to 80% time saving for patients' care.
Faster data registration and prescription.
Prescriptions' repeatability with a single click.
Fast printing of visits, prescriptions, referrals, etc.
Usability
Typeless data input.
Medical examinations archive.
Automatic creation of consumables form.
Ability of automatic prescription creation based on patients' record of prescriptions.
Handy and friendly user interface.
Coordination
Automatic creation of patients' record.
Patients records' update from the first day of the physician's prescription.
Ability to save notes in patient's file.
Electronic invoice / receipt issuing.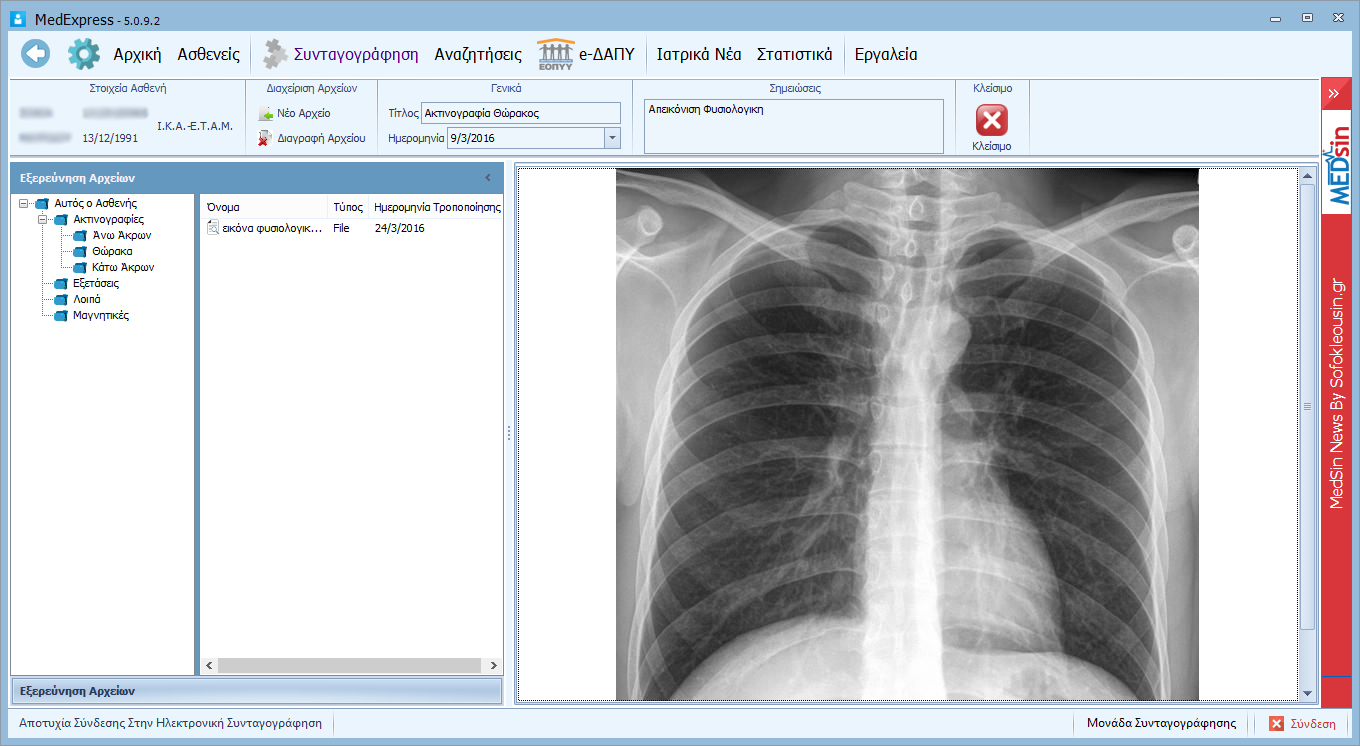 Statistical Reports
Aggregated data of visits, prescriptions, referrals etc.
Detailed information of prescriptions, referrals, medicines and treatments.
Generic drugs goals.
Prescriptions with drug change.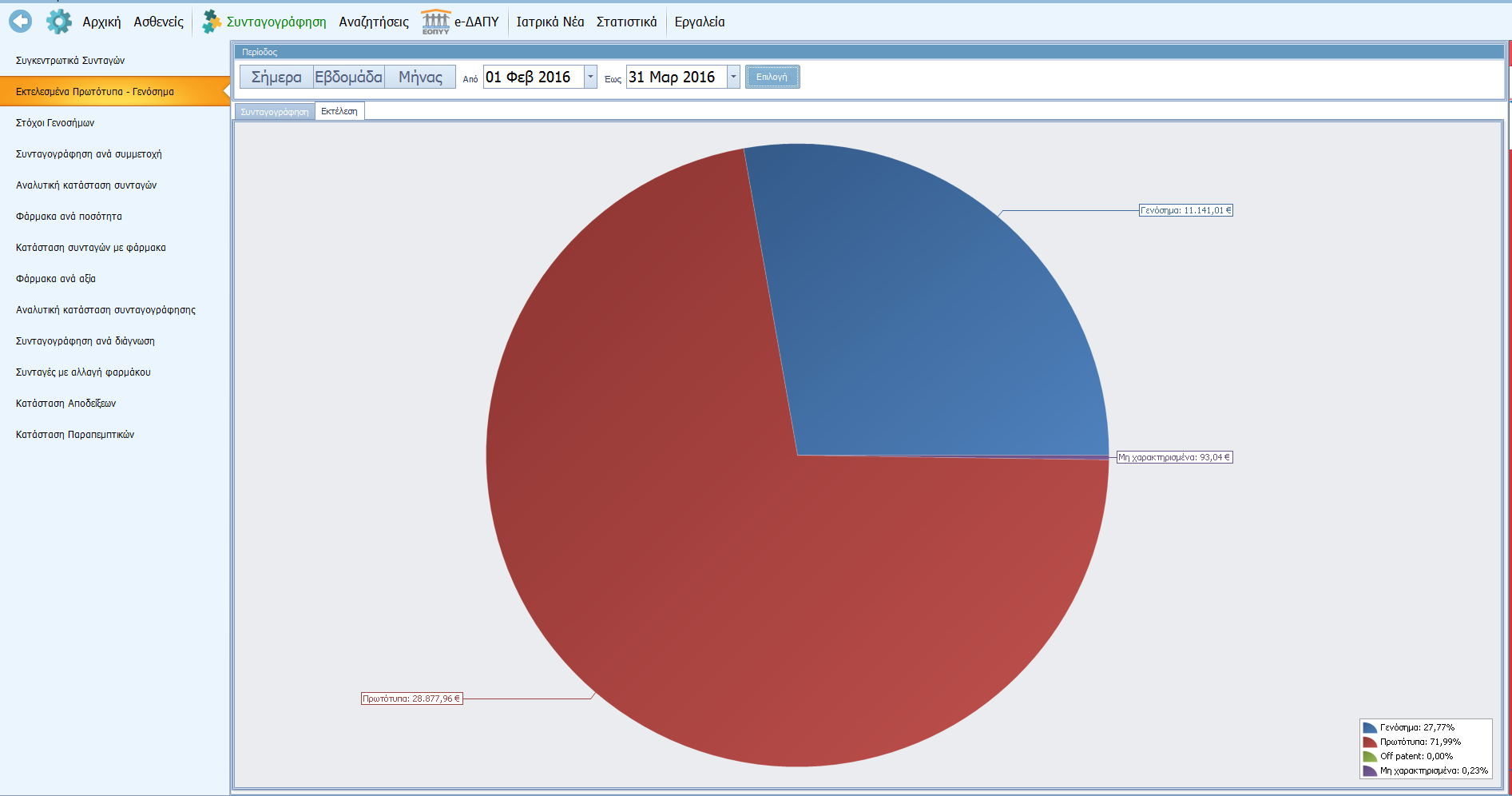 MedExpress
is the only medical software fully interoperated with the national e-prescription system of Greece, offering.
Entrance to the system without the use of captcha (picture).
Constant connection to the e-prescription system without user disconnection.
Registration of visits and prescriptions without requiring constant Internet connection.